Innovative
Latest techniques
Correct composition
Effective
Fast processing
Excellent performance
Low consumption
pH-neutral
Eco-responsible
Biodegradable
Easy to use
Original surface not affected
Manually applicable
Mechanically applicable
Professionally renovating glass, metals, plastic and other surfaces requires the deployment of the very best specialists and associated products to clean, renovate, protect and preserve the surfaces.
Gratch International has developed a complete line of surface renovation products, called Renovio. This concept contains professional innovative solutions for surface problems, where maintenance cleaning is insufficient. Renovio offers clear instructions, so you are able to reach the best possible result.





View our products
Cleans the glass completely in 1 treatment, also removes deposits, cement residues, etc. Use Precleaner before using the Glass Protector.

€

31,50 –

€

252,00 excl VAT
RV-01

RV-04

RV-05

RV-15

RV-16

RV-17

RV-20

2-in-1 product

Cleaning and protecting in 1 treatment

Glass

Surfaces of glass, such as windows, facades

Etched or sandblasted glass

Glass that has been processed with etching or sandblasting

Glass with a coating layer

Glass with a special coating, for instance heat-resistant coating

Plexiglass

Plexiglass, acrylic, perspex, polycarbonate

Colored glass

Glass with color pigment

To remove:
Cement residues

Dull stains on glass due to cement or cement water

Rust

Colored stains on glass due to rusting

Impregnation

Discoloration in glass as a result of impregnation

Discoloration

Discoloration in glass due to weather or wind

Lime scale

White lime deposits on glass

Protective layer

Protective layer on the substrate

Long-term protection
Water and dirt repellent

Water and dirt cannot or hardly adhere to the surface

pH neutral

pH value between 6 and 8

Water based

Water-based product

Powder coated aluminum

Aluminum with a powder coating

Anodized aluminum

Aluminum treated with an oxide layer

Painted aluminum

Aluminum with a lacquer layer

Restores color and shine
Protection against the growth of dirt, such as algae

Price per liter from (excl. vat)

€ 21,-

€ 31,50

€ 31,50

€ 31,50

€ 21,-

€ 36,75

€ 31,50
PICTURES BEFORE AND AFTER APPLYING RENOVIO PRODUCTS
Removing cement residue contamination from glass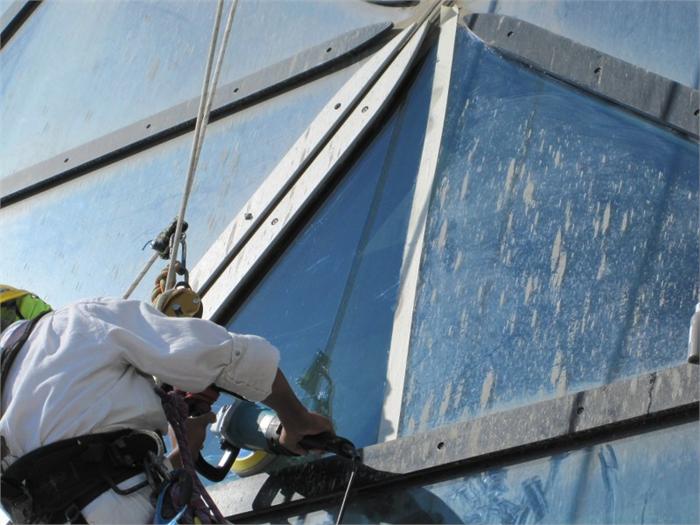 Glass renovated with RV-04 Glass Renovator 2-in-1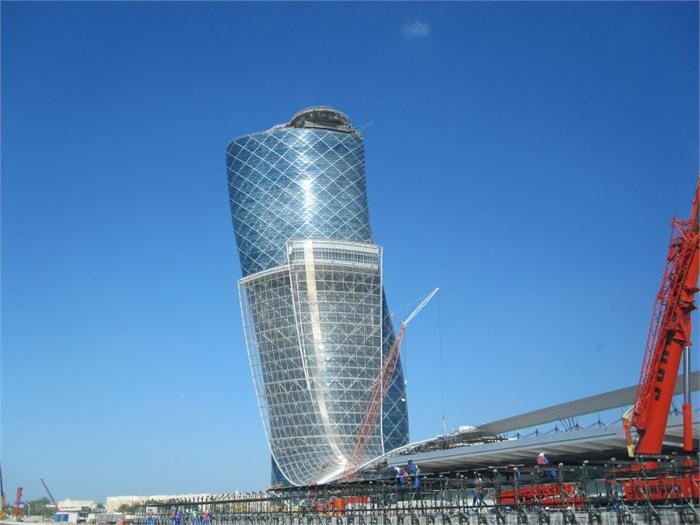 Glass facade Capital Gate in Abu Dhabi after cleaning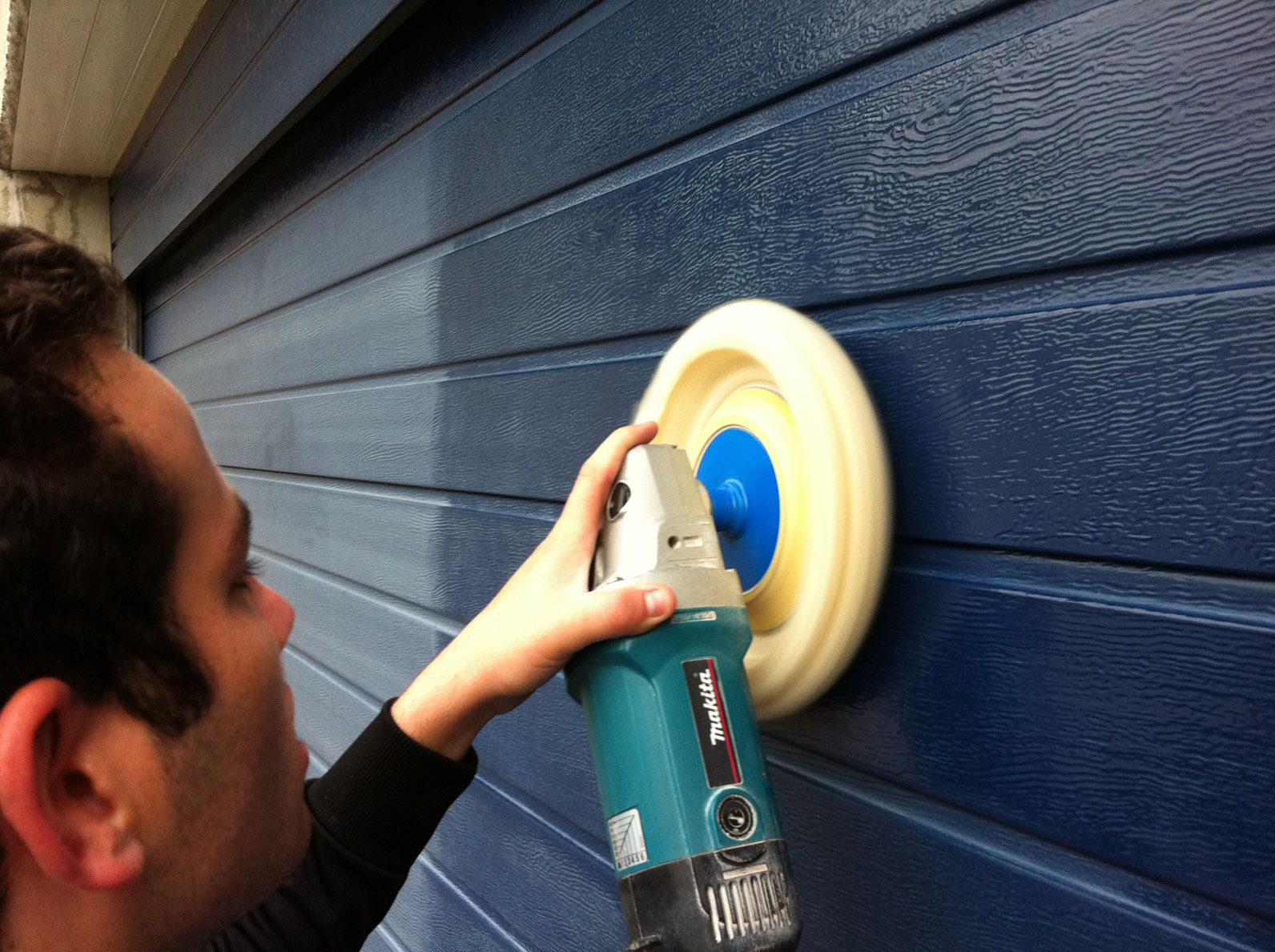 Powder-coated aluminum discolored by weather influences (UV)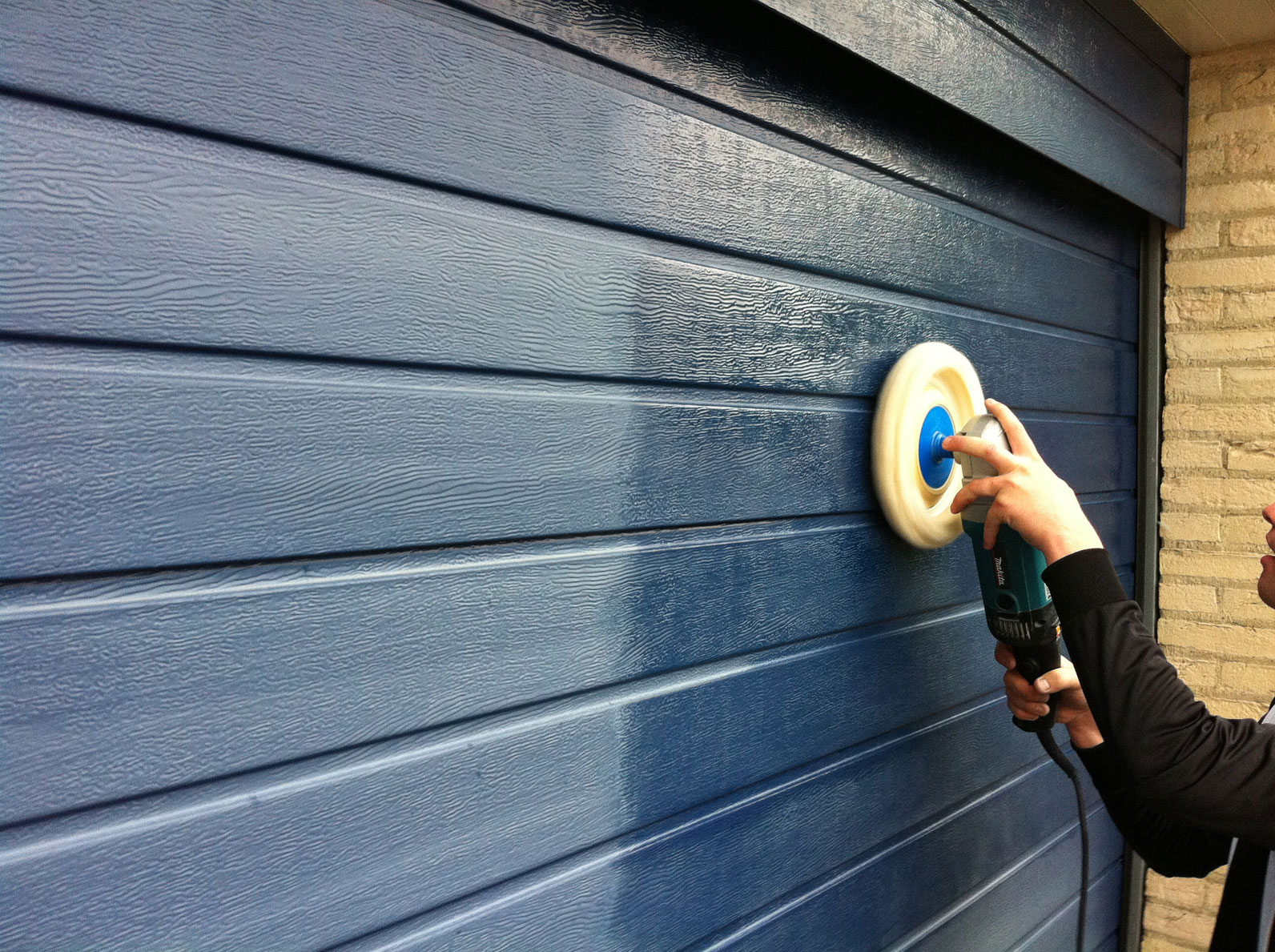 Discoloration/weathering removed by machine using RV-15 Alu Renovator 2-in-1 and polishing wool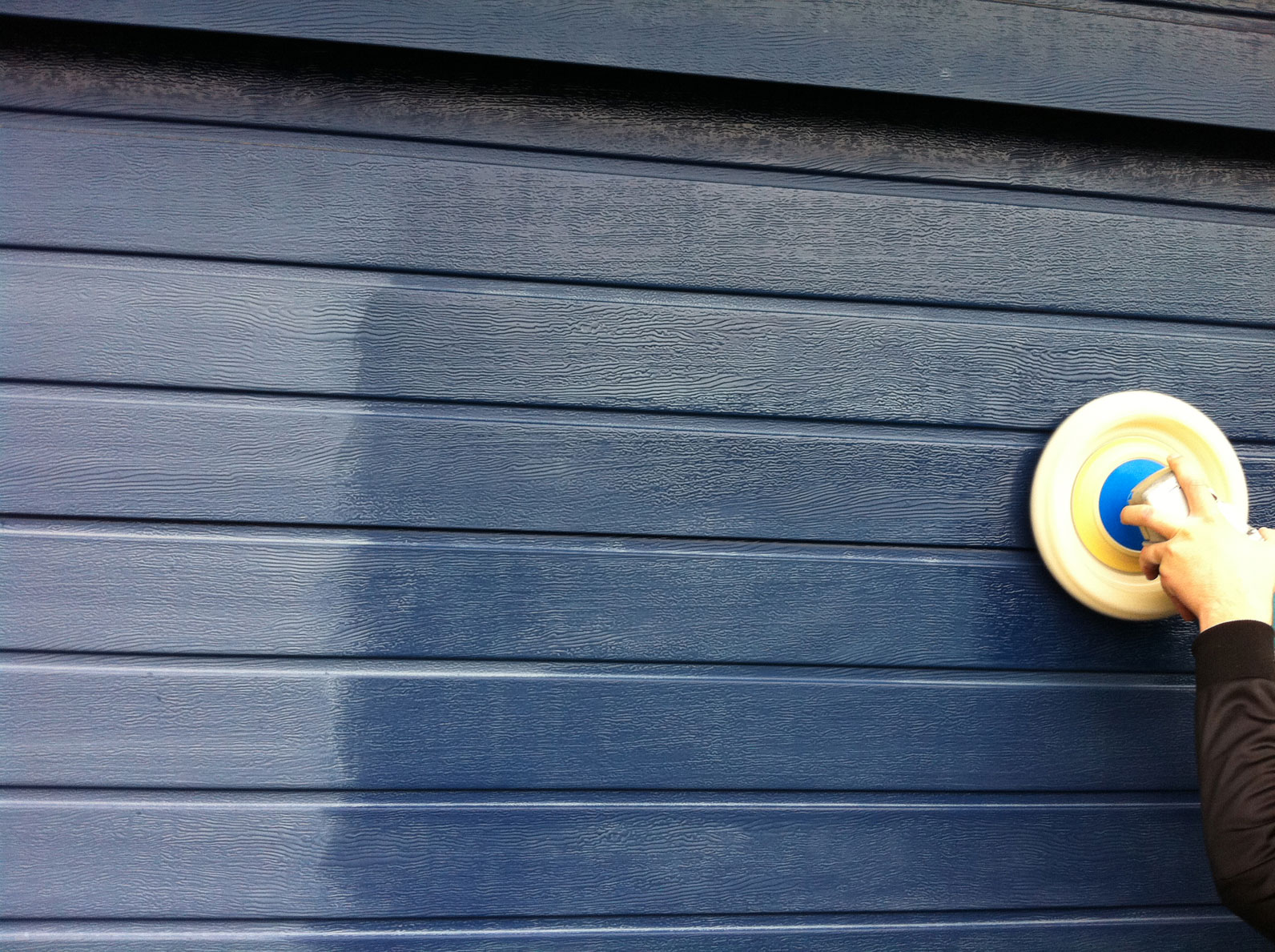 Original color and shine restored
DO YOU WANT MORE INFORMATION?
PLEASE CONTACT US.
More information
Using the Renovio products enables you to recover and protect the original look of buildings, ships and other surfaces in the right way. All Renovio products work fast and effectively, what keeps you ahead of your competition. You will get value for money and will outperform your competitors because of the excellent work done. The products have been successfully used for several years on several prestigious buildings in the Netherlands.
Instructions for use and MSDS go to the webshop.
References